Medicine Wheel Clinic Self-Care Corner
Information About Self-Care, Substance Misuse, Behavioral Modification, Medically Assisted Treatment, and more.
Welcome To the Medicine Wheel Clinic Self-Care Corner!
We will be posting information on self care, mental health, addiction, and more. Our hope is to provide more options for patients to have a better understanding of their condition and things they can do to improve quality of life. The information found on this website is not meant to take place of medical advice from a professional. We are also not endorsing any individuals, schools, organizations, businesses or their practices or other content by posting this material. It's just a place to share interesting videos and articles our staff has come across related to addiction and self-care. We hope to post two or three times a month based on interest, but time will tell. Thanks for reading :)
Free Naloxone and Training at Medicine Wheel 12/04/2020
Naloxone is a medication that is used to reverse an Opioid overdose. Georgia Overdose Prevention will be setting up a table to distribute Naloxone kits to any Medicine Wheel Clinic patient who would like one. Please join us at the clinic on Friday, 12/04/2020 from 5:30-10:30 to get your free medication and training. You can also request a free kit from Georgia Overdose Prevention by clicking the link below. Naloxone saves lives! Don't let you or someone you love become a statistic. We can work together as a community to reduce the impact of the opioid epidemic. See you 12/04!
This video explains how misusing drugs causes addiction and makes it more difficult to create the chemicals that make you feel good naturally.
The Psychology of Narcissism
This video is about different kinds of Narcissism. It discusses Narcissism as a personality trait and some things that cause it. It also explores the difference between narcissistic personality traits and someone who has an actual Narcissistic personality disorder. Dialectic Behavioral Therapy and Cognitive Behavioral Therapy can help greatly with the anti-social qualities that come along with self absorption or Narcissism.
This video is about finding your passion. Dopamine plays a big role in motivation and productivity! Work out those dopamine muscles by trying new things. You may be surprised at how creating things or pursuing interests can increase your dopamine to make you feel good naturally. More creation, less consumption!
Anger Management Warning Signs
This video is about noticing warning signs that you are getting angry. If you notice the signs before you blow, you can make better decisions about what you want to do about what's angering you.
This talk from Chase Holloman shares his story about how MAT changed his life. He now helps others as a social worker and advocate for Medication Assisted Treatment. There is a focus on misinformation about medication, access to care, and the stigma he experienced through his journey with Opioid Use Disorder, Methadone, Buprenorphine, and the Medical System. MAT has been licensed to be used as a drug treatment in the US since 1972. It is now getting the respect and attention that it deserves as we face the needs of those impacted by the Opioid Epidemic. MAT changed Chase's life. Contact us today if you are ready to change yours.
One of the biggest triggers to use is easy access to drugs! Turning in old medication can help you and the community. Below you will find a listing of locations where you can drop off unused medications on 10/24/20 (or any time!).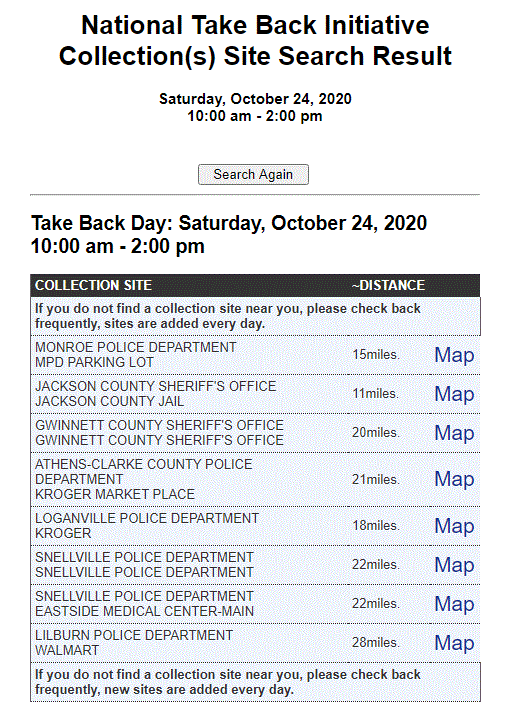 Family Systems & Addiction
Addiction impacts the whole family. Learn more about families and how family relationships can impact addiction.
Many people don't consider the link between nutrition and successful addiction treatment. Eating a healthy diet provides essential nutrients to the brain to help it heal from drug misuse and create a healthier state of well being. This video discusses a variety of different drugs and their effects on the brain, along with foods that help boost your immunity and improve brain health.
Calm Down with Breathing Exercises
Did you know that your lungs are directly connected to the system that controls anxiety? Hack your emotions with some breathing exercises! Expressing emotions is very important. It's also important to increase control of your emotions and your ability to cope with stressful situations. Being calmer over all reduces triggers to use for many people. Next time you feel overwhelmed by something, try to take a pause and do a breathing exercise. It might just bring you back to center faster than you expect.
This video asks people in drug treatment different questions like "What's one thing you are proud of since getting sober?", "What's one thing you do every day to take care of yourself?", etc. The answers are interesting and inspiring! What kind of life do you want to live?
The Science of Depression
This video discusses the science of depression.
Roadmap for Recovery: Creating a Routine
This video from SAMHSA discusses the importance of creating a routine. One of the side effects of substance use disorder is often disorganization and reduced interest in self care. A lack of consistency can be destabilizing. Click below to learn more about schedules and how making certain kinds of self care a part of your regular routine.
Triggers and Cravings: What is Addiction?
This video from SAMHSA discusses triggers and cravings. Getting a handle on what triggers you and how to redirect your thought process is an integral part of stabilizing addiction. Click below to learn more about triggers and how to manage them.
September is Recovery Month! A message from SAMHSA.
September is national recovery month! SAMHSA (The Substance Abuse and Mental Health Services Administration) published this speech from Dr. Elinore McCance-Katz to discuss it further.
The 5 Types of Post Traumatic Stress Disorder (PTSD)
This video discusses five types of PTSD
Smart Tricks to Boost Your Mood
This article from Psychology Today gives some ideas to boost your mood. You might be surprised with what you find!
About SMART Recovery Support Groups
The SMART in SMART recovery stands for Self-Management and Recovery Training. Click below to learn more about how they help addicts improve the quality of their lives.
Codependency and Substance Use Disorder often go hand in hand. Codependency is giving excessively or relying on another person excessively, to the point that it makes the relationship unhealthy. The stronger and more independent both parties become, the more they can take responsibility for themselves and reduce controlling or self-neglecting behaviors. This can improve both the relationship iteself and stability over all.
Sleep Disruption During the Pandemic
Many people have experienced a change in their sleep due to the COVID-19 pandemic. This can be from changes in schedule, worry, illness, and more. This article discusses sleep hygiene. Sleep hygiene is basically setting things up for the best chance at good quality sleep. Click below to read more about improving sleep quality and sleep routine. A good night's rest sets you up for success!
What Happens When You Stop Smoking?
This video discusses what changes with your health when you quit smoking cigarettes.
This video discusses the different phases of relapse, how to notice them, and ways to keep you from giving in to drug cravings.
Do you miss your recovery meetings? The Georgia Council on Substance Abuse is providing free virtual meetings through Zoom. Please see below for further information.
CARES Warm Line - Support is just a phone call away
Did you know that The Georgia Council on Substance Abuse provides a free warm line? You can call any time from 8:30-11:00 to speak with someone about your challenges. In the times of COVID where support groups are less accessible, it's especially important to find new ways to connect with support.
From the U.S Surgeon General: Stigma and its role in the Opioid Epidemic
This video by the current U.S. Surgeon General, Jerome Adams, discusses stigma and the ways it prevents addicts from seeking treatment.
Many patients seek peer support groups in addition to the therapy they receive in MAT treatment. We encourage patients to do this. It is a great way to meet new people who are also working on their addictive behaviors and recovery and to find new sources of support. Here is information on three different support groups for substance misuse:
Smart Recovery - www.smartrecovery.org
Smart Recovery is a good option for people in Medically Assisted Treatment. They openly support MAT and discuss it's benefits at length on their website. You can see more about their stance on MAT by clicking here. This is what they have to say about who they are and what they do:
"SMART Recovery is a global community of people and families working together to resolve addictive problems. In our free group discussion meetings, participants learn from one another using a self-empowering approach based on the most current science of recovery."

Celebrate Recovery - www.celebraterecovery.com
Celebrate Recovery is a Christ-centered 12-step program. It is a good option for people who feel more comfortable in a support program that is geared specifically to Christians in a church environment. Celebrate Recovery does not make a public statement about MAT or their stance on it. You can read more about Celebrate Recovery's history by clicking here.
Narcotics Anonymous - www.na.org
Narcotics Anonymous is a long standing program that was established in 1953. It is a good option for people seeking structure and multiple levels of accountability. The program focuses on recovery through the 12-step process, big book, chips for abstinence achievements, and peer support and accountability through sponsors who are also in the program. This will likely be the easier of the three groups to find, because there are many groups out there. Please bear in mind that there is ongoing controversy in the organization regarding MAT. Stigma can be experienced due to their views on MAT, abstinence, and how that is defined. However, many people in MAT have found wonderful support and life changing results through anonymous groups despite this. You can find more about NA's stance on MAT by clicking here.
Anhedonia: Why it's difficult to feel pleasure when you first stop misusing drugs.
This video discusses Anhedonia. Anhedonia is the condition that makes it difficult for addicts in recovery to feel pleasure, especially at the beginning of your journey. With time and effort, you can retrain your brain to take pleasure in healthy things such as food, sleep, sex, relationships, hobbies, spirituality, volunteering, and so much more.
The Power of Showing Our Real Feelings
This article from Psychology Today is the importance of recognizing and showing our true feelings and the balance between vulnerability, intimacy, and safe communication.
What is Methadone? How does it treat opioid addiction?
This helpful video goes through the basics of Methadone and some common questions and misconceptions about Medically Assisted Treatment.
How to Reverse an Opioid Overdose with Naloxone/Narcan
Narcan saves lives! Opioid overdose can be reversed with this medication. Ask a staff member for more information about how to obtain Narcan or it's use.
Self-Care: 12 Ways to Take Better Care of Yourself
This is a great article from Psychology Today on 12 ways to take better care of yourself. Taking care of your physical and mental health makes you strong and sets you up for success!
BRAVING: The Connection Between Honesty and Trust
Brene Brown discusses trust and the different elements of building or rebuilding trust. Also trusting yourself!
/